Food is one of the few things that brings people together. The cafeteria ladies here at Mesa, Celest, Coco, Griselda, Graciela, Frances, Dawn, and Rowena, make sure we never go hungry. 
Nutrition Supervisor Celeste is in charge of things like planning the menus and submitting food orders. Her and Coco's work day starts at 6 AM. They unlock the doors, turn the lights on and start preparing breakfast and the cold food for the day.
The night before, they set out the next day's food to thaw so it's ready to be put into the oven the next morning.   
Griselda, Graciela, Frances, Dawn, and Rowena come at 9:15 and start pulling food out of the industrial ovens. From there, the food is set up in the Cafeteria or packed onto carts that will go to the Dome or the Enclave for Nutrition Break. 
When Nutrition Break is over, they clean, pull more food out of the ovens, and restock for lunch. After lunch clean up is over, Griselda, Graciela, Frances, Dawn, and Rowena leave at 1. 
Coco and Celeste fill out forms that say how many servings of food were made and how much was eaten to get reimbursed from the government. 
This year, breakfast and lunch is funded by the Universal Meals Program, making meals free to all students. 
All frozen food, the entrees, are ordered from GoldStar and all of the produce is ordered from the central kitchen on Bear Street. 
Food arrives in box trucks any time from 6 PM to 6 AM. The deliverers have a key so they can access the refrigerators and freezers.  
School meals must follow federal nutrition standards in order to be on state and/or federal fund programs. 
The nutrition standards are updated every five years by the USDA and Health and Human Services Departments. 
While giving me a tour of the Cafeteria, Celeste shared that they're getting a new walk-in freezer!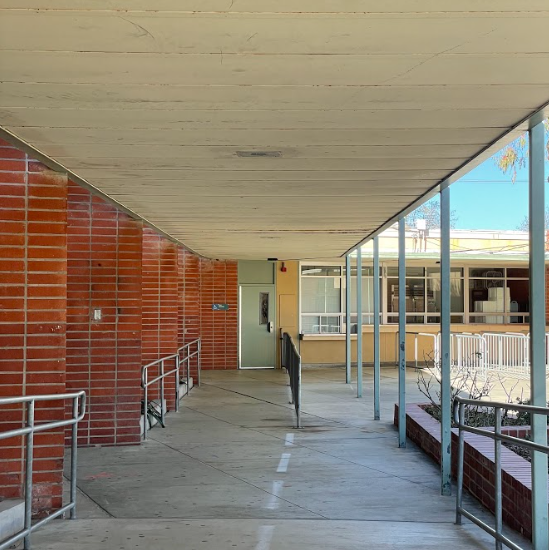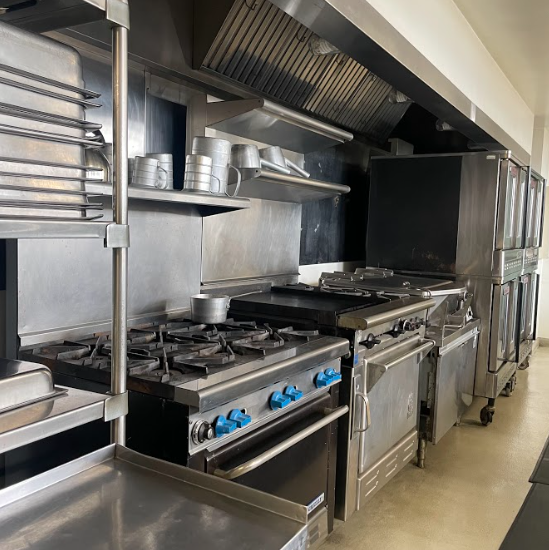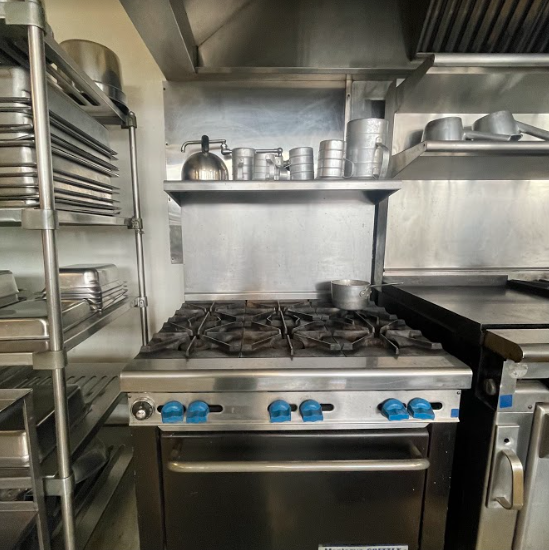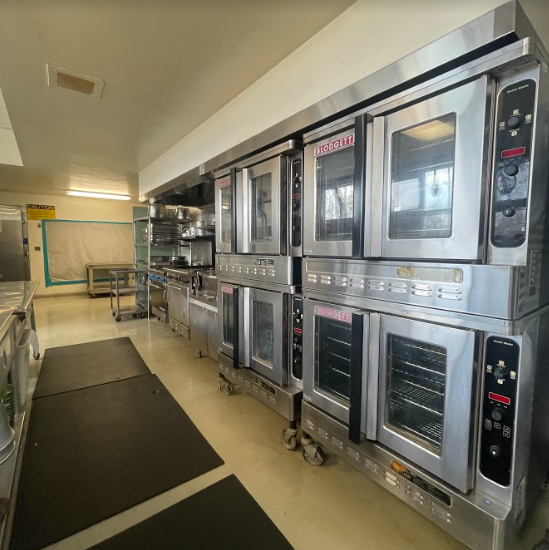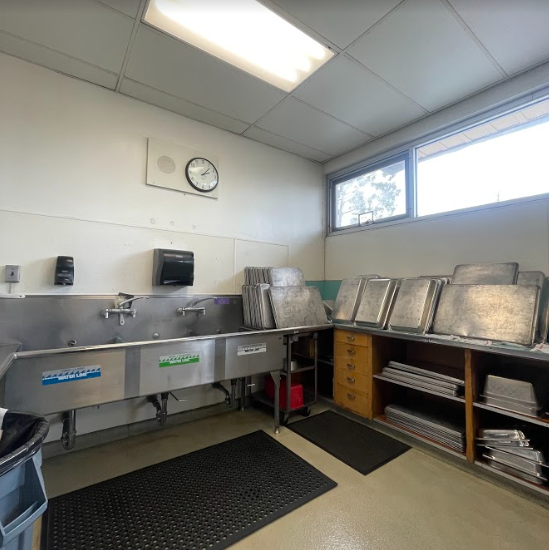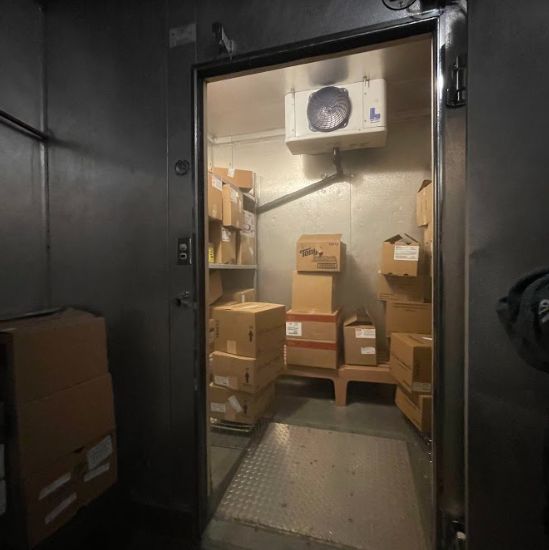 And this, ladies and gents, is the famous radio where the Cafeteria Ladies blast rock music: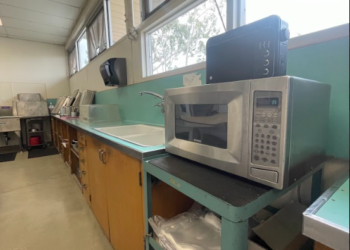 Next time you get food from the Dome, Cafeteria, or Enclave, make sure to give an extra warm thank you.