The first cross country meet of the season, held at Mt. SAC (San Antonio College), was on September 3rd. At this "Fastback Invitational," our CMHS cross country team ran a shorter course than the regular distance of 3 miles, making it a good introduction for the season ahead. 
The day started off with a 1-mile "novice" race available for new runners of any grade, followed by the freshman boys, freshman girls, sophomore boys, and sophomore girls. For these races, the course was 1.8 miles, including "Switchbacks," a windy and steep hill. 
However, after the sophomore girl's race, the course was cut shorter due to safety concerns regarding the extreme heat. The juniors and seniors instead ran 1.4 miles, the same course except without "Switchbacks." 
Yaretzi Colin, senior and captain of the girls' CMHS Cross Country team, said that when it started to get tough she thought about her coaches and teammates. "I did not want to bring both my coaches and teammates down, so I pushed myself even more," said Colin. "I specifically thought of Coach Helen and Coach Moreno, since they have both been so supportive of me when I thought I couldn't do it."
Despite the challenges, all of these tough athletes persevered and crossed the finish line, with a number of them even receiving a medal for being in the top 50 to finish their race.
A piece of advice that Yaretzi has for her teammates following the "Fastback Invitational" is that "Every single one of you has potential. Any doubt and fear that you have is something that you should use to your advantage. Everyone has their hardships through this sport," she explains.
"The toughest people I would say are the people that decide to do cross country. Everything that you are all doing right now is something a lot of people would never think of doing. You all have a great mentality, and I'm grateful for all of you" [on the team].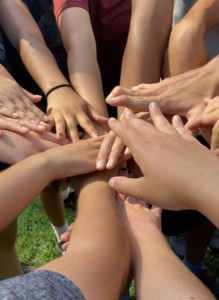 "The toughest people I would say are the people that decide to do cross country"- Yaretzi Colin
Here are the dates, times, and places of the rest of the cross country races this season: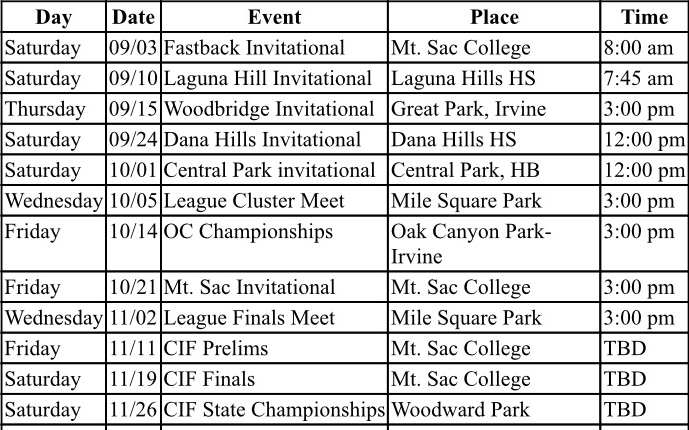 Come out and support our CMHS runners! It's going to be a fun and successful cross country season.