Embracing new trends of upcycling and repurposing anything from containers, old clothes, and plastics into new items with new purposes contributes greatly to waste reduction and could be our next step to a better environment.
Upcycling is the reuse of old or otherwise discarded materials to create an item of new value than the original. It promotes waste reduction and a longer life span of the materials being used. There are a couple different ways to achieve upcycling, including buying from small businesses or companies that recycle their items, and of course giving your own items new life.
Upcycling does not have to completely reinvent the original item into something new, it simply just has to serve a new purpose than what it was used for before; like using an old jar that you would otherwise throw away as a piggy bank to hold spare change, or reusing old gift bags and wrapping paper.
The smallest things can make the biggest differences. For example, repurposing an old candle jar can help the environment, even if it is just a little bit. 
Upcycling helps the environment in more ways than one. During the process of making new materials, upcycling helps lessen amounts of pollutants being put out into air, land, and water. It also helps to minimize amounts of natural resources being extracted from the earth, helping preserve our planet.
The fashion industry is also greatly affected by upcycling, with fast fashion, and other mass-produced clothing always ending up in landfills creating large amounts of waste, upcycling can make a huge impact on improving the large amounts of waste going out into the environment.
Taking clothing scraps and reusing old discarded ones to be turned into something new and modern is a great way to limit personal waste reduction and help create a greener Earth.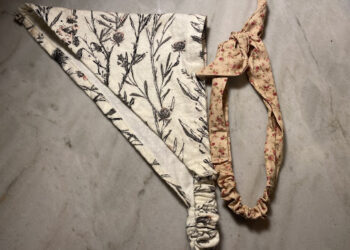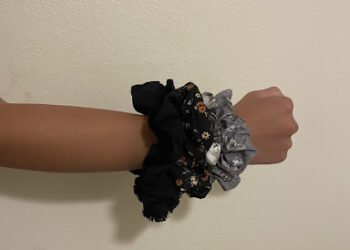 Upcycling is not only positive for the environment, going through the process of upcycling is also a good way to practice self-expression and individuality. Being able to put your own twist and style on items invites creativity to shine through your personal projects and really gives that homemade touch.
Upcycling also helps challenge your mindset and improve critical thinking and problem-solving skills. During the process of finding actual ways to reuse specific items, your critical thinking is being actively used and challenged, strengthening it for your everyday life as well.
When just getting started upcycling, thinking of ideas of how to transform old items can be difficult, but after doing it a while, it gets easier to find new ways to recycle old items.
Overall, upcycling is a win-win situation. It activates creativity, challenges the mind, increases sustainability, and leaves a positive mark on the environment. Upcycling is ultimately the way to go, creating a greener home for yourself and others, and contributing to a more eco-friendly world.