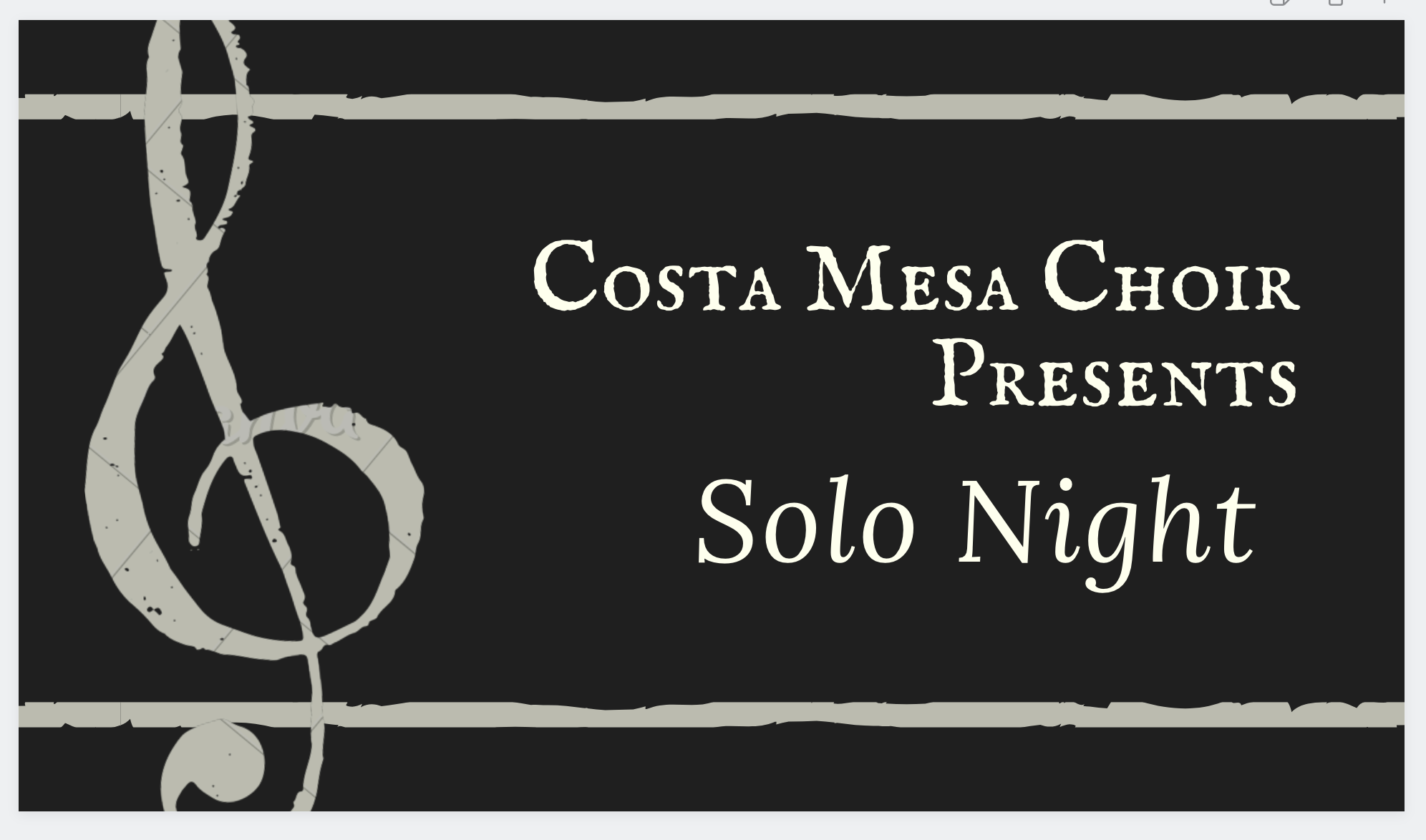 On Wednesday February 12, 2020 we have our very own Solo Night! Come listen to selected students from Concert Choir, Vocal Ensemble, and Madrigal Choir. The both choirs and the Choir Director always welcome donations.
General Admission tickets will be available at the door. It is a pay what you wish performance. If you have season tickets then your seat will be reserved for them.
The minimum donation is $5. (They will always welcome more!) The proceeds will go to the students going to New York City over Memorial Day weekend to perform at Carnegie Hall.
Each student has chosen their own song. It is really fun to hear all of the students sing their own interpretation of that song.
Please join them at the Costa Mesa Performing Arts Center. They hope to see you there.